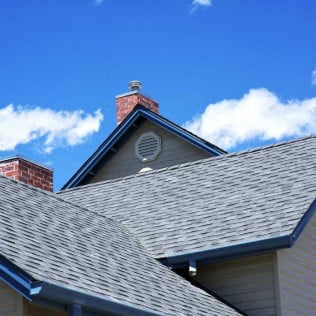 Kick the exterior of your home up a notch with Dimensional Shingles from Tri-State Roofing and Remodeling!
Dimensional Shingles are far more superior to asphalt shingles.
They are constructed from a heavier base that contains multiple layers. These multiple layers, when assembled, make the shingles seem dimensional and thus give the appearance of non-asphalt shingles!
With the growing popularity of dimensional shingles, they are always available; also, dimensional shingles are very versatile and can fit almost any shape or style roof! Not to mention with their strong construction, they have a much longer life span than that of asphalt shingles.
When you partner with Tristate Roofing & Remodeling we will walk you through the process of choosing the right roof for your home! Our service areas include Evansville, Henderson, Owensboro, Princeton, Carmi and all areas surrounding the TriState!